Login problem
If you have problems with logging in (you cannot login and the system does not report an error), the reason is that you did not log out during the previous visit to the platform, so the system considers that you are still logged in and does not allow you to log in again. To resolve this issue, do one of the following:
1. Clear browsing data
The option is in Settings in all browsers (click on the three dots or three dashes in the upper right corner of the browser and select the Settings option)
Chrome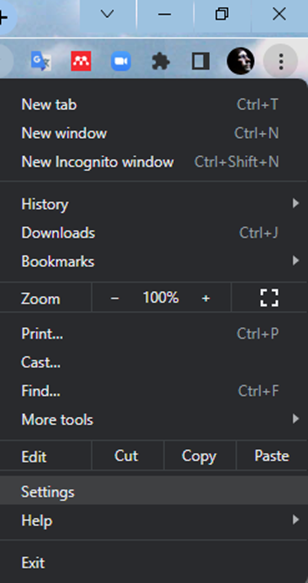 Firefox




Edge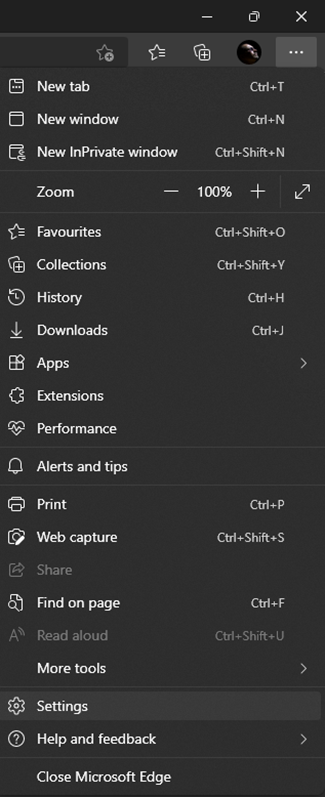 Then select the Privacy and security option (in Edge Privacy, search, and services) and then:
Clear browsing data in Chrome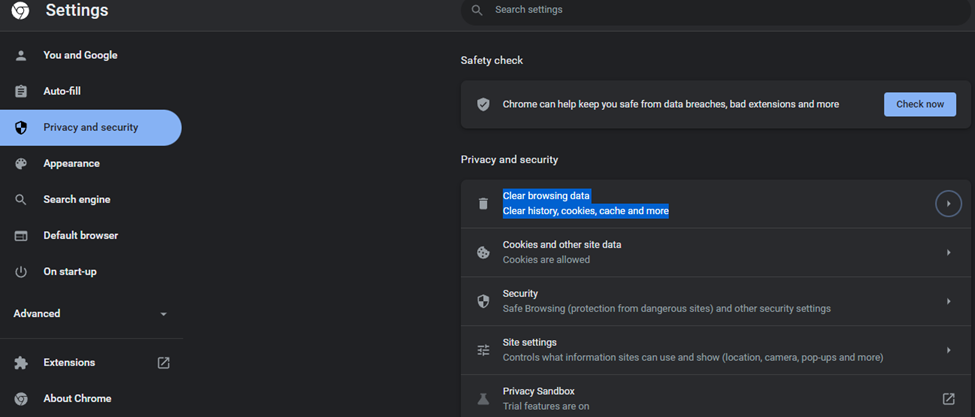 Clear data in Firefox

Clear browsing data in Edge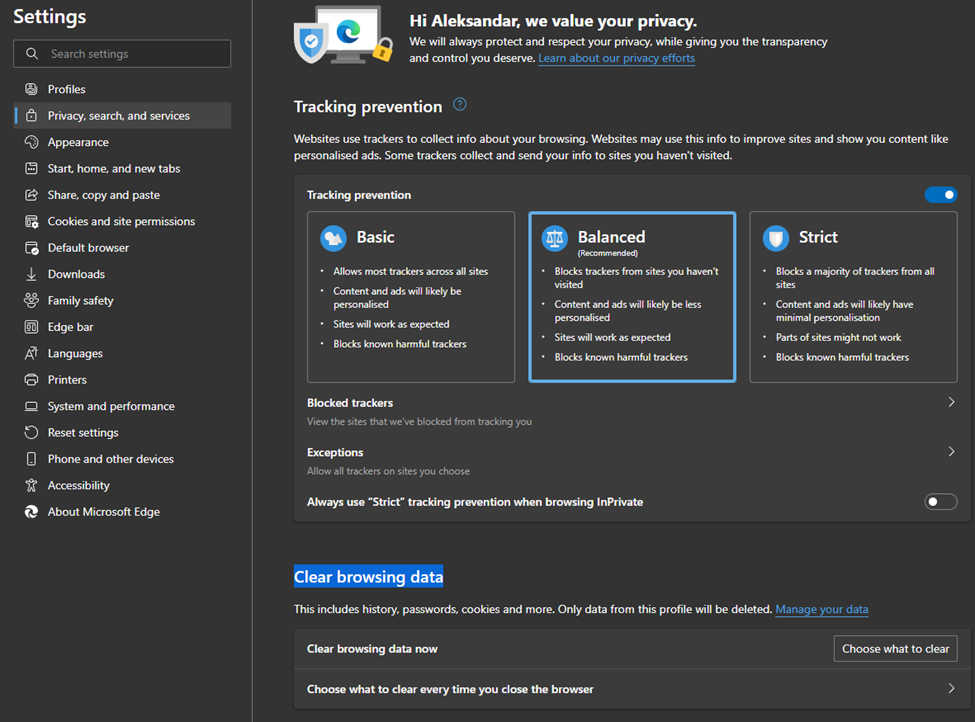 It is best to delete all data. Then reload the login page and log in.
2. Open the Incognito window, load the login page, log in and continue working.
Chrome: Shortcut (click no keys at the same time) Ctrl-Shift-N (Windows) or Command-Shift-N (macOS). Another way is to click on the three vertical dots in the upper right corner and select New Incognito Window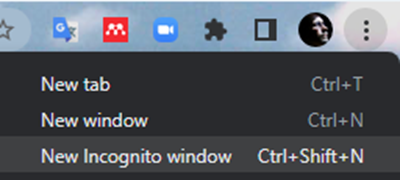 Firefox: Shortcut Ctrl-Shift-P (Windows) or Command-Shift-P (macOS), or click on the three horizontal lines in the upper right corner and select New private window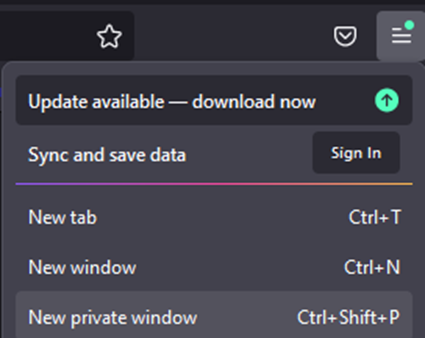 Edge: Shortcut Ctrl-Shift-N (Windows) or Command-Shift-N (macOS) or click on the three horizontal dots in the upper right corner and select New InPrivate Window